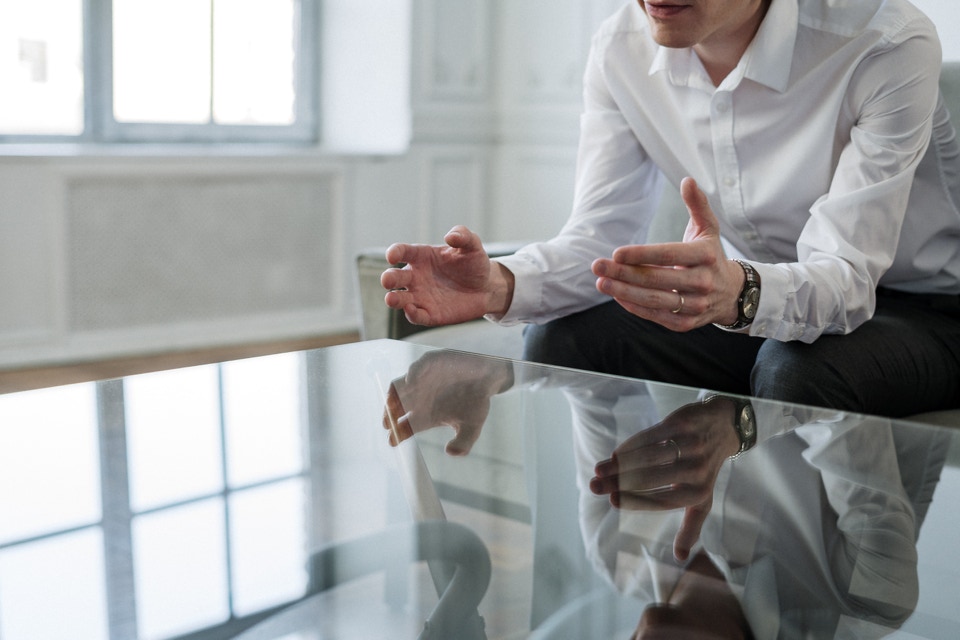 Joynes & Company
About


With 35 years international experience Les coaches global leaders, expats, and multicultural teams.
Les has worked with Fortune 500 clients in the Americas, Europe and Asia in technology, energy, finance, manufacturing and global brands. He is a graduate of the New York University Coaching Program and is active as an International Coaching Federation Membership Ambassador. He coaches leadership at Columbia Business School.


A New York University Certified Coach Les is specialized with advanced degrees in management, creativity and the arts. He has lectured on intercultural collaboration at Columbia University, Cambridge University, Peking University and Saint Petersburg State University, Russia.


At Columbia Les researches models for effective intercultural collaboration. He has collaborated with MBAs at Columbia's Eugene Lang Center for Entrepreneurship to advise the Mayor's Office of the City of New York.


Executive and Leadership Coaching Training


Certified Coach
Personal Leadership Training
ICF Certified Mentoring
ICF Professional Development
Diversity in Entrepreneurship


Training in Management and Creativity


Post-Doc
PhD
M.Sc ‍Management
‍
MBA
Master of Arts
(MA)
Master of Arts (MA)
BA (cum laude)
‍


Awards


Fulbright-Nehru ‍Academic ‍and ‍Professional ‍Excellence ‍Award (2020-2021)
US Bureau of Education and Cultural Affairs Grant for Colombia (2020-2021)
US American Arts Incubator ZERO1: Art and Technology Network (2019)
CEC ArtsLink Fellow, Russia (2017)
Escola de Comunicações e Artes, Universidade de São Paulo (2017)
Fulbright ‍US ‍Public ‍Diplomacy ‍Award ‍for ‍China (2017)
Renmin University of China Merit Award, Beijing (2017)
Taiwan Huayu Scholar, National Cheng Kung University (2016)
Wheatley Foundation Fellow, Birmingham City University, UK (2016)
Research Fellow, American Center for Mongolian Studies (2016)
Research Fellow, University of the Arts London (UAL) (2015)
CEC ArtsLink Foundation Grant New York, Mongolia (2014
Fulbright ‍US ‍Public ‍Diplomacy ‍Award Mongolia ‍(2014)
The Nordic Artists Center Fellowship, Norway (2008)
Queenstown Council Singapore Citation Award, Singapore (2009)
Edwin Austin Abbey Fellow, New York (2009)
Fellow, Bauhaus Foundation Fellow, Dessau, Germany (2009)
Japanese Ministry of Education and Culture Scholar (Monbusho)
Japanese Ministry of Education and Culture Japanese Language Scholar
Scholar, Ecole Nationale Superieure des Beaux-arts, Paris (1995)
King Sturge Award, London (1995)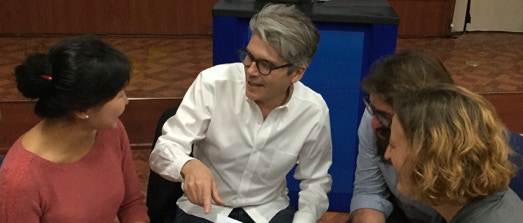 New York University, New York
Columbia Business School, New York
True North Coaching (USA)
International Coaching Federation (USA)
Columbia University, New York